Decorated Bone Cake
00037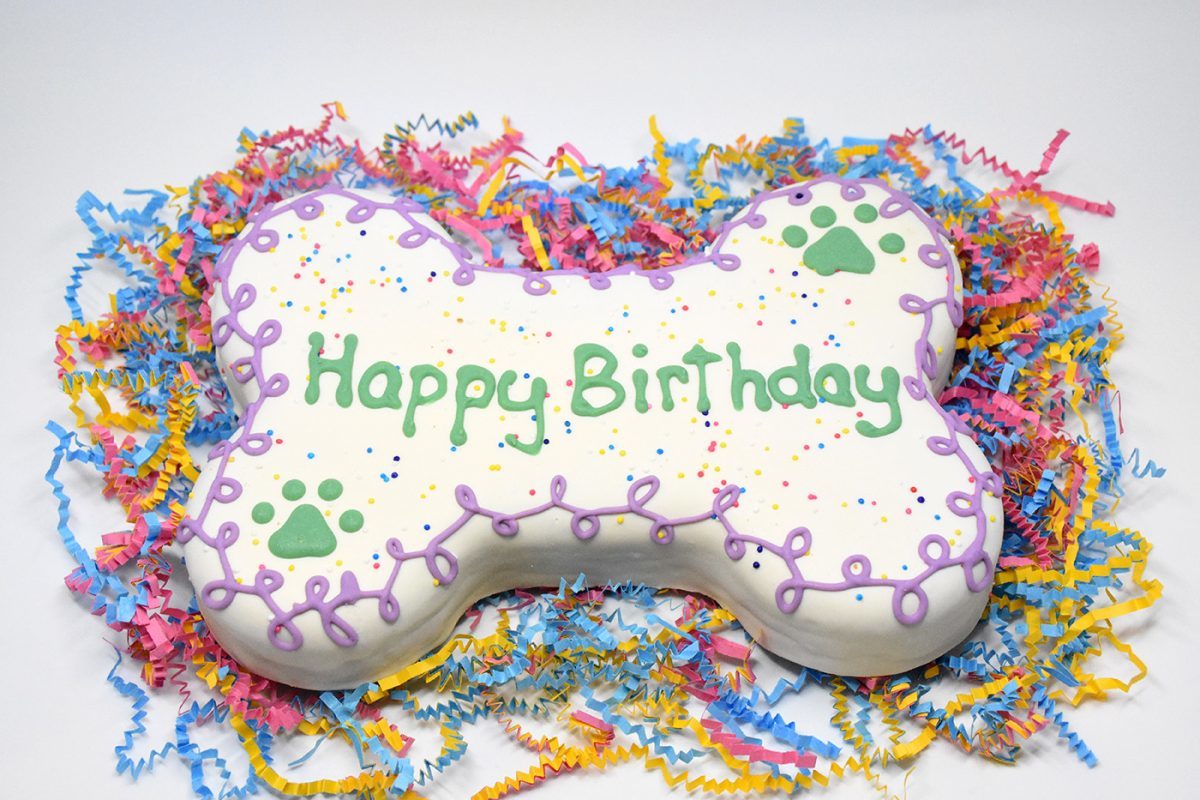 Our largest bone-shaped decorated cake ... At 28 ounces this cake is great for dog-group celebrations! Available in either Peanut or Liver flavor, this cake can be customized with a personal message (like Happy "Gotcha Day") and can include your dog's name.

We ask for a minimum pre-order time of two weeks for a customized cake.

Because this cake must remain frozen, we only deliver to your door or arrange for you to pick this cake up at one of our retail affiliates. We can not ship this product.

We are happy to customize this cake with specific colors given enough lead time. If there is no specific request, we decorate all cakes as pictured.

NOT FOR HUMAN CONSUMPTION!
Flavor
Liver (0) Peanut (0)